Discover the rich, costly and dangerous history behind the efforts to translate the word of God into the language of the Irish people.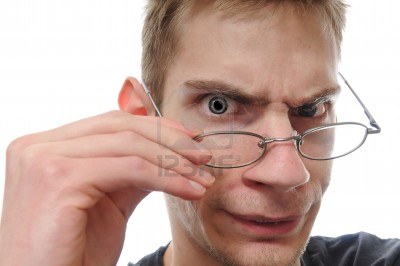 For several years, a small group of people have been painstakingly transcribing (re-typing in) the text of the Irish Bible into a digital format, with the New Testament translated by William O'Donnel in 1602, and the entire Old Testament translated by William Bedel in 1648. Read on to find out why this is so important an endeavour!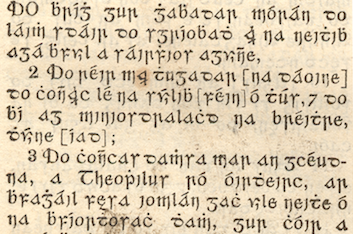 Click here to go to any New Testament Book and read it in Irish alongside the parallel King James Bible text. This is a work in progress. Not all the Books of the William Bedell Irish Old Testament have been transcribed yet, but click here to read what is currently available and online...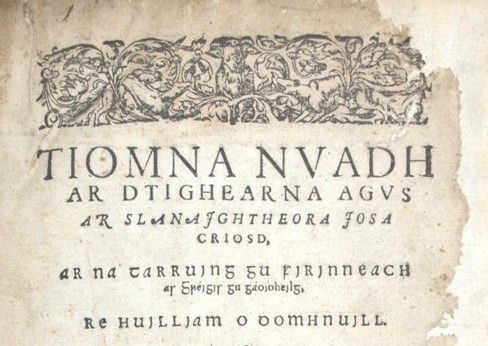 Click here to go to any New Testament Book and read it in Irish alongside the parallel English King James Bible text.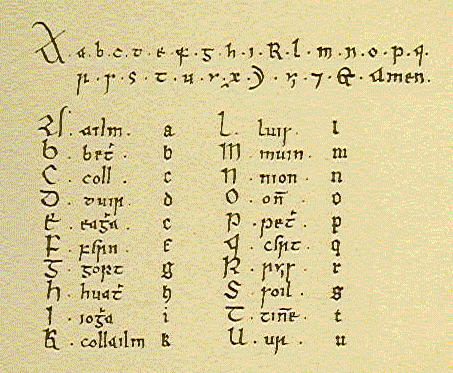 How The Irish Language Has Changed
The 1602 Irish language is different than what is spoken today. That much is obvious. But how different is it, and how hard is it to read, and learn? Find out here!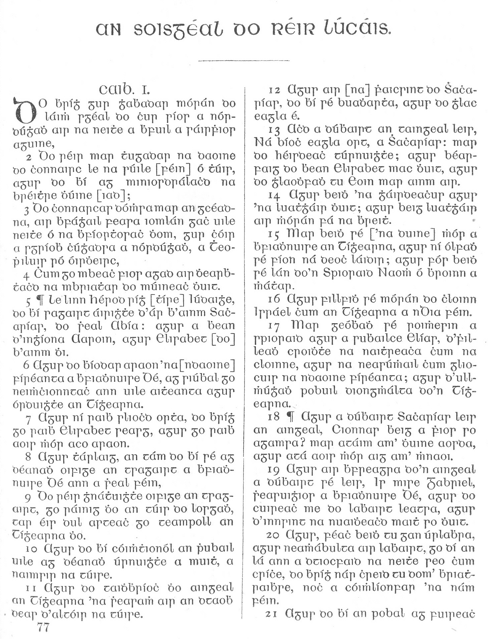 Other Irish Bibles
There are over a dozen other translations of the Bible into Irish, some of which are accessable from this link!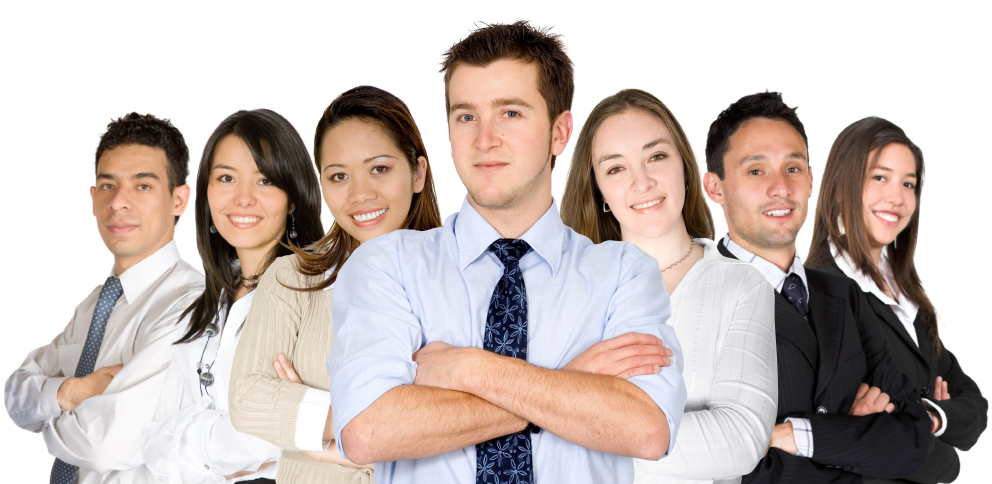 Volunteers Needed
We need several more helping capable hands to do one of two things: 1) type the Irish Old Testament text, verse by verse into Microsoft Word and 2) proofread the text as typed by someone else. The entire New Testament, and several of the Old Testament Books have already been done this way, but it has taken years because we have relied on a small number of volunteers. Could YOU lend a couple of dozen hours to help us Book by Book get the entire Old Testament done by the end of 2017?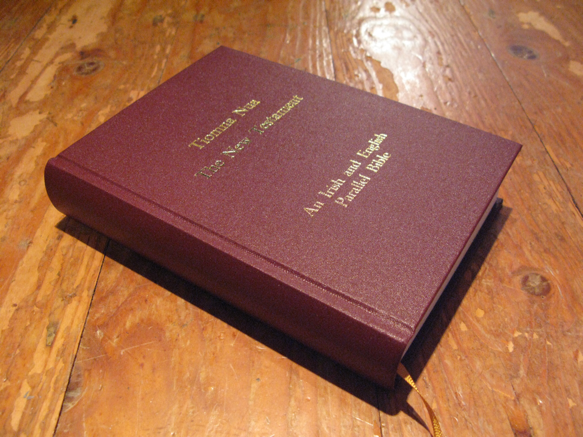 How to Purchase Your Very Own Parallel Irish Bible
You can buy the Irish Parallel New Testament from Amazon, as well as make a special order from us. Click here to place an order!